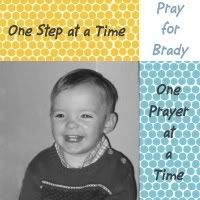 Pray for Brady. Found out about this little boy from Debi. He was just diagnosed with stage 3 neuroblastoma back in January.
Click here to read more about Brady. So say a paryer for him and all the other little babies with such nasty diseases!
I sure wish someone could come up with some cures soon!!